Tele-Interview Supplier Assessment in China
$89.00 - $158.00
/ Units
|
1 Unit/Units
(Min. Order)
Lead Time:

| | | |
| --- | --- | --- |
| Quantity(Units) | 1 - 1 | >1 |
| Est. Time(days) | 4 | Negotiable |
Overview
Quick Details
Place of Origin:

Jiangsu, China (Mainland)
Brand Name:

Sunchine Consulting
Model Number:

Supplier tele-investigation
supplier overview:

get the essential information about your supplier
call to suppliers in Chinese:

to make easier the communication between the buyers and the supplier
negotiation by phone in Chinese:

to facilate your communication with Chinese suppliers
Smart questioning:

to test the reliability of your suppliers in China
analyze of the information:

an experienced team assesses the supplier's reliability
Spare money:

service very useful to select the factory to be audit
Supply Ability
Supply Ability:

40 Unit/Units per Month
Packaging & Delivery
Packaging Details

Service tailored to client's needs; report sent the same day at the end of the mission
Port

all cities in China
Lead Time :

| | | |
| --- | --- | --- |
| Quantity(Units) | 1 - 1 | >1 |
| Est. Time(days) | 4 | To be negotiated |
Sunchine Consulting puts at your disposal a highly qualified, dynamic and experienced consultant to call your suppliers in China and talk with them in Chinese.
So the communication with your Chinese suppliers become easier and you get the essentiel information about the supplier.
And more important, you will not be the victim of a scammer or a dishonest vendor in China.
On request, we can verify the certificates and other official documents of your supplier in China

Main advantages of this service:
- verify in a first time if your supplier in China really exists and seems serious; so you can avoid being the victim of a scammer or of a dishonest vendor;
- check if your supplier has well understood your request; indeed many vendors in China speaks a poor English and use google translate; so sometimes the translation is not really adequate;
- gather essential information about your suppliers;

-clarify some points with your supplier that seem unclear to you;
- negotiate in Chinese by phone with your suppliers;
- help you to conclude commercial negotiations with your suppliers in China;

- on request, we can also verify the authenticity of your supplier certificates, licences, etc with Chinese competent authorities

- Very affordable price: only US$ 65.00 by supplier phone interview; our consultant can talk during about 20 minutes with your supplier.
We offer discount if you order us to make 10 phone calls to suppliers or more
If you want that we also verify the official documents of your supplier, we must add a cost of US$ 35


- After each phone call a concise but complete report is sent to you the same day;

- Our consultants can communicate in Chinese, in English, in Spanish, in Italian, in French, in Portuguese and in German. So you can send us your request in one of these languages.

Sunchine can also supply you with favorable and professional
Translation to English
Translation to French
Translation to Italian
Translation to Spanish
Translation to German
Translation to Portuguese

Client's oriented company, Sunchine can also provide you with customized services tailored in base of each client's needs and requirements.

Sunchine Consulting is a branch of Sunchine International. It is a well-known and reputable import-export consulting company in China and abroad. Sunchine Consulting has a rich experience in international trade and offers an excellent after-sale service.
Sunchine Consulting works closely with the other branch of Sunchine International Sunchine Inspection that serves more than 1200 regular clients coming from various sectors of activity and located in all the continents.
Certified ISO 9000, Sunchine International can communicate with fluency in English, French, Spanish, Italian and Chinese which makes communication between our clients and the suppliers easier.
Sunchine International is managed by a Chinese/European team. They have offices in both China and Europe which ensures a high quality service.
Since 2002, Sunchine Consulting provides clients across the world with the following professional and favourable services:
1) Import-Export Consulting

2 Communication in Chinese with our suppliers;
3) Translation and Interpreter service in China to assist you efficiently in your visits to Yiwu market, trade fairs and factories...

4) Over the phone translating and interpreting services
Some of our interpreters are specially trained in wide varieties of industries to assist you in all your business communication needs. For example, to call your Chinese suppliers, for simultaneous translation for your audio video conferences, etc.
Third Party Inspection Company certified ISO 9000 and with AQSIQ license, Sunchine Inspection helps you to maximize the security of your purchases and production in China by providing you a full range of audits and inspection services anywhere in China within 48 hours maximum

Who we are
Sunchine International provides to companies from the five continents, all the tools and services they need to maximize the security of their purchases and production in China and to get the best Price-Quality ratio when importing from China.
Well-established in the most active industrial regions of China for manay years, we have offices in Nanjing, Shenzhen, Hong Kong Shanghai and Dongguan adjacent to GUangzhou in the north and also in France.
The corporate culture and the way of doing business in China differ notably from the Western models. Our highly specialized personal are multicultural and know very well these important differences that exist between the Chinese and overseas cultures.
Independent from Chinese manufacturers and wholesalers, we are fully committed to defend and protect the interests of our clients in China.
Our activities are divided in 3 distinct units:
- Import-Export Consulting
- Quality Management, Auditing, inspection and quality control services; laboratory testing, certification
- Interpreting and Translating Services in 11 languages; Organisation and planning of business travels; Canton Fair business assistances services
Independent from the manufacturers and trading companies, we focus on protecting and defending the interest of our clients only in China. Our best recompense is the satisfaction of our clients!
Any Query? Please feel free to contact me.
I can communicate with fluency in English, in French, in Italian and in Spanish;
I have also good notions of Portuguese and German.
Sunchine Inspection is a third party inspection company certified ISO 9001 and has the AQSIQ license.
AQSIQ is the acronym for "The General Administration of Quality Supervision, Inspection and Quarantine" which is a ministerial-level department under the State Council of China.
AQSIQ is one of the major quality management institutes which collaborates with recognized foreign organs outside China.
AQSIQ defines the National settled criteria level in China to perform audits and product inspections in China. AQSIQ is serious and very strict and fully responsible for entry/exit of product inspection in China. So, obtain the AQSIQ license is not easy. Only inspection companies proving their reliable expertise and abilities can get the AQSIQ license after being thoroughly controlled and assessed by ASIQ organization experts.
If there is no AQSIQ license, the inspection company is not officially recognized by Chinese government to legally carry out inspections and quality controls in China
Therefore, if the inspection company you are cooperated with has no AQSIQ license, you can't be protected by law because their services cannot have no legal effects.

All Sunchine Inspection Reports have legal effects & are accepted by Authorities
Presentation of all the services we can provide you to help you ensure the quality, safety and compliance of your productions and purchases in China and in many other countries.
A complete range of highly professional third party inspection services provided anywhere in China, Turkey, Pakistan, India, Indonesia, Vietnam, Bangladesh, Cambodia, Philippines, Malaysia, Taiwan, South Korea and Sri-Lanka.


Production Monitoring (PM)
Constant oversight in your factory with daily reports on quality and production status to identify, fix problems quickly and implement corrective actions in real-time.

First article inspection (FAI)
Thorough inspection of the first article produced at the start of production run; the FAI ensures that the factory has totally understood all your specifications and requirements. First article inspection is crucial to the manufacturing process.


Initial Production Check (IPC) / Pre-Production Inspection (PPI)
Inspection of machinery, materials, components and accessories to be used for your order prior to production. The IPC gives you a clear vision of the production planning and process and helps to prevent possible deviations and flaws that could affect the quality of your goods.


During Production Check (DUPRO) / During Production Inspection (DPI) / In-Process Inspection
Control and recommendations for production processes and capacity; this inspection is made when between 20 % to 60% of your production is completed. The inspector checks workmanship quality, raw materials, product appearance, carton and product's weight size measurements, functionality assortment, accessories, labelling & logos, packaging, packing and other special requirements depending on the product specifications and the export market.
The unfinished products and the compliance with the initial planning of production are also verified.
During Production Inspection improves your control over production, permits timely correction of flaws and improvements in quality.


Pre-Shipment Inspection (PSI) / Final Random Inspection (FRI)
This inspection, the most important, guarantees the conformity of production to your specifications and international standards. The pre-shipment inspection takes place when 100% of the production is finished and at least 80% of the products packed in export cartons. Our accredited inspector checks on-site the completed products, the packaging and the packing by sampling according to the method AQL ANSI/ASQ Z1.4-2008 AQL (Default Level 2) and client's specific requirements. He also conducts the necessary tests on product to make sure its safety, durability, construction and assembly, functions, functionalities and functioning.


Full Inspection /100% Inspection and Product Defects Sorting Services
Comprehensive inspection of 100% of your production conducted according to your instructions and our accredited inspectors' 'experience.
Each product is attentively checked searching for eventual defects and non-conformity. The defective products are separated from the good products. Some products can be reworked other not.
100% Inspection service is particularly advisable for products of high technology, products with high added value or after failed random inspection results.
The maximum of units that can be checked per man/day depends on the product specifications and client's requirements.
Container Loading Check (CLC) / Container Loading Inspection (CLI) / Container Loading Supervision
The Container Loading Inspection (CLI). also called Container Loading Check (CLC) guarantees that the right goods and the right quantities are loaded for shipment in totally in a safe and secure way in a container in good condition.
The inspector verifies that the goods delivered are compliant in all respects with the client's specifications (quantities, characteristics and quality) and are packed and loaded safely and securely.
The general state of the container, its process of loading and the closing and the installation of the seals are also checked attentively.
Factory Inspection / Factory Audit / Supplier Audit
Comprehensive assessment of the factory's production facilities and organization, capabilities and know-how.
We can customize the factory audit to address specific concerns the client should have and look more closely into specific areas of the factory that are critical to his/her project.
Performed according to ISO 9000 standards and client's specific requirements, the factory audit lets you know exactly if your factory meets your requirements in terms of quality, production capacity and delivery deadline.


Social Audit
Conducted as per SA 8000 standard and client's questionnaire, Social audit assesses the social dimension of a company regarding working conditions and environmental standards: work-hours compliance, safety standards, environmental standards compliance, health, wages, discrimination, disciplinary practices, child labour …


Laboratory Testing: Performed by internationally certified independent Chinese laboratories; Ensures your importing products are in conformity to international regulations. We guarantee that the samples tested were taken from your production by our inspector, and not from a selection chosen by the factory.
Sunchine inspection assumes full responsibility concerning the result of our lab tests.

Certification Services / Product Certifications
We are capacitated to provide certifications for Saudi Arabia (SASO), Iran (VOC), India (BIS), Mexico (NOM), and so on.


Supplier First Assessment Service (SFA):
Thorough analysis of all the documents provided by your supplier to protect your company against the fraud and non-reliable suppliers; SFA provides you with first information about the legal status, the reliability and the solvency of your future supplier in China.


Tele- Investigation Service Level 1/ Over-the-phone interview of your supplier: Cost-efficient service from USD 89.00 to protect you against the scammers and dishonest vendors in China; a consultant, specially trained for this service, gathers the essential information about your supplier in China; we briefly analyze the supplier's replies and send you a concise report the same day.
Tele- Investigation Service Level 2. Same service as the tele-investigation service level 1 but it includes the verification of all the supplier's official documents (business license, tax registration certificate, export license, certificates and certifications, etc.).

Proven Product expertise on all products and imports from China, Turkey, Pakistan, India and Greater Asia

Along the years Sunchine Inspection has acquired the necesseray experience and expertise to inspect all kinds of products in China and Asia.


Hard Goods

Electrical & Electronic Items

- Automotive parts
- Clocks & watches
- Eyewear & binoculars
- Food and beverage
- Decorative materials
- Furniture & furnishings
- Household utensils
- Kitchenware
- Office supplies
- Outdoor Gear
- Paint
- Paper
- Pet products
- Porcelain & ceramics
- Sanitary ware
- Sports & entertainment products
- Tools & small equipment
- Toys, Plush & gifts


- Computer accessories
- Electrical tools
- Electric vehicles
- Electronic accessories
- Health & beauty products
- Home appliances
- Light & lighting
- Medical Equipment
- Remote control toys
- Smart Appliances
- Screen Display
- Consumer electronics
- Smart swatch

Soft Goods

Mechanical & Industrial Equipment

- Apparel
- Cosmetics and personal care
- Disposables
- Fabric
- Fashion jewelry & accessories
- Footwear & leather products
- Headwear
- Home textiles
- Luggage, bags, backpacks & cases
- Stationery
- Chemical material


- Construction products
- Industrial supplies
- Machine
- Machinery parts
- Metal sheet
- Plastic film
- Packaging
- Renewable energy
- Optic fiber cable

Any Query about our inspection services?
Or do you need some advice to be successful when buying from China or other Asian Quality Countries?
Or some help to resolve quality issues and improve your production quality in China?
Please, feel free to contact our offices in China or in Europe. We will be pleased to advise you.
Francois Shi wechat: francois.shi
Regine Cataly wechat: sunnchine_inspection
Francois Shi Alibaba TradeManager: cnfrancois
I can speak English, French, Italian, Spanish and have good notions of German and Portuguese languages.
With an extensive background in international trade and quality control management in Europe and Asia, I can advise you on how to reduce the import risk at the maximum when buying from China or from other Asian countries.
For more information about our company, please visit our webpages
www.webcommerceworldwide.com/China-inspections-quality-control-services.htm
www.webcommerceworldwide.com/China-supplier-Audit-Service.htm
www.sunchineinspection.com
and follow us on Linkedin, facebook, Twitter and Google plus
https://www.linkedin.com/company/sunchine-inspection
www.facebook.com/Sunchine.Inspection (page in English)
www.facebook.com/Sunchineinspeccion (page in Spanish)
www.facebook.com/sunchineinspections (page in French)
www.twitter.com/Inspection_Asia (page in English)
www.twitter.com/Inspectionchine (page in French)
www.twitter.com/Inspeccionchina (page in Spanish)
https://plus.google.com/u/0/+RegineCatalySunchineInspection
You're welcome to visit Sunchine Inspection booths at Canton Fair and Hong Kong Fairs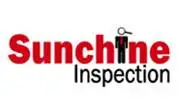 Nanjing Sunchine Quality Control Technology Service Co., Ltd.
10
YRS
CN
Business Service (Transportation, finance, travel, Ads, etc)